Oregon Shakespeare Festival
Founded in 1935, the Tony Award-winning Oregon Shakespeare Festival (OSF) is among the oldest and largest professional non-profit theatres in the nation. Each year OSF presents an eight-and-a-half-month season of eleven plays in three theatres plus numerous ancillary activities, and undertakes an extensive theatre education program
OSF's 2017 Season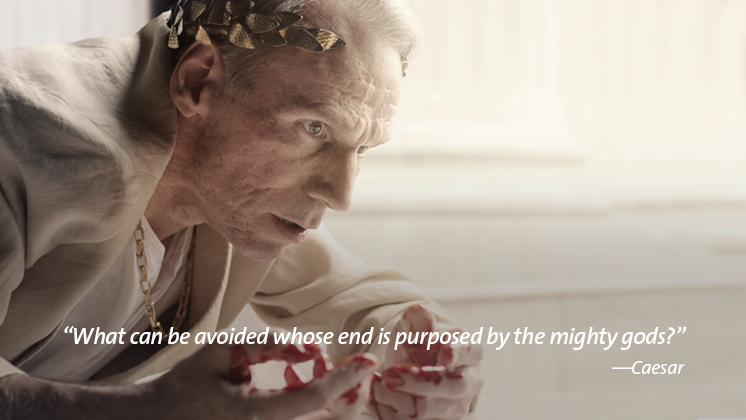 Too much power in one man's hands
Julius Caesar is a marked man. Adoring commoners celebrate his battlefield victories, but those higher up the Roman political ladder worry that his ambition has grown too large. On a stormy night full of alarming sights and ominous portents, Cassius persuades Caesar's friend Brutus to help him with a momentous task: assassinate Caesar for the good of the Republic. But death doesn't stop Caesar, whose spirit haunts the destinies of his friends and enemies, threatening the republican ideal for which they murdered him. Shakespeare's political thriller explores powerbrokers' strategies—honorable and not—and their unexpected, violent consequences. 
Click more more information...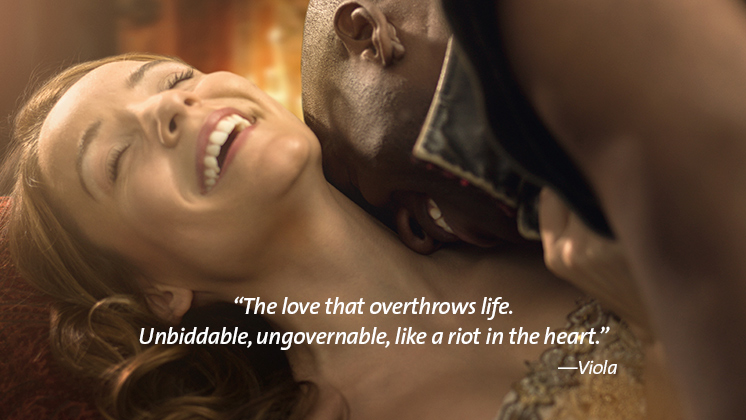 A man and his muse
Poor Will is stuck. He's overdue with his new play—a half-baked mess called Romeo and Ethel, the Pirate's Daughter—and he's having a colossal case of writer's block. His patrons want a comedy, but he hungers for something more . . . more . . . well, even he can't come up with the word. Then he meets Viola, a smart beauty who loves his work and ignites his creative flame. But Viola has a secret, and Romeo is turning out to be anything but a laugh fest. Christopher Liam Moore directs this adaptation of the Academy Award–winning screenplay, a witty, romantic feast with music. 
Click more more information...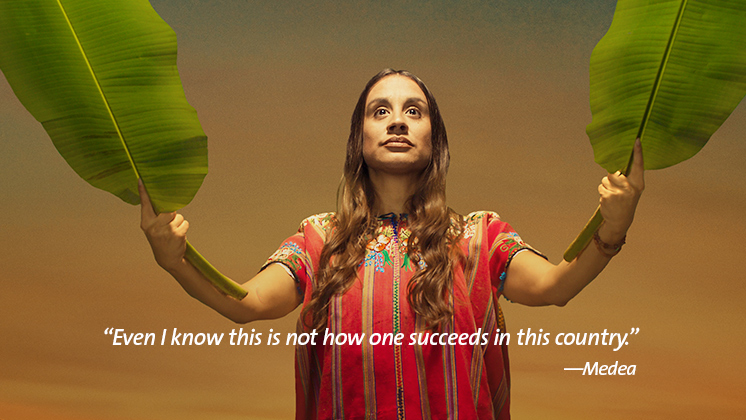 Mojada: A Medea in Los Angeles
A new life—that comes at a price
For Jason, things are finally looking up. The terrifying journey that he and his wife, Medea, endured to travel from southern Mexico to Los Angeles is now in the past, and he's found steady work and a bright future—or at least that's what his new boss promises. But Medea, still traumatized by their ordeal, fears their nightmare isn't over. In this retelling of Medea, OSF's resident playwright Luis Alfaro blends tragedy, wry humor, Mexican folklore and a bracingly modern setting to unleash the power of Euripides' ancient tale, seen through the lens of immigrants in the United States. .
Click more more information...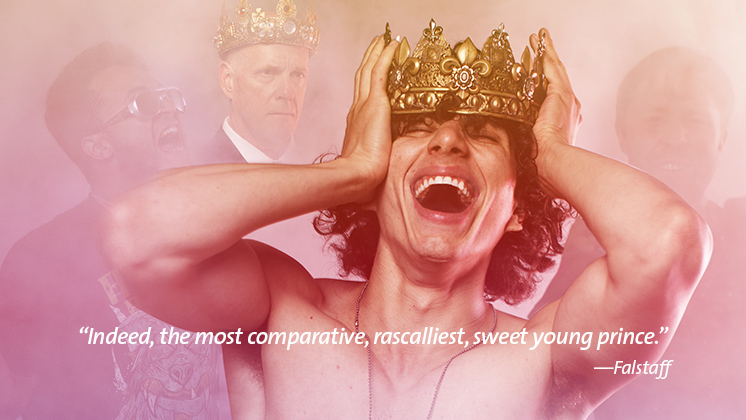 Between a rock and a wild place
Prince Hal is biding his time. His father, Henry IV, wants to tutor him in the cruel art of ruling the realm, but Hal would rather study the bottom of a beer stein in a seedy tavern, surrounded by his carousing friends. His gang's charismatic leader, Falstaff—larger than life, debauched and allergic to all authority—has been more of a teacher than Hal's father ever was. Then, when a young rival threatens the kingdom, it's time for Hal to step up and take on the family troubles. But how does a reckless son become a true prince? 
click here for more information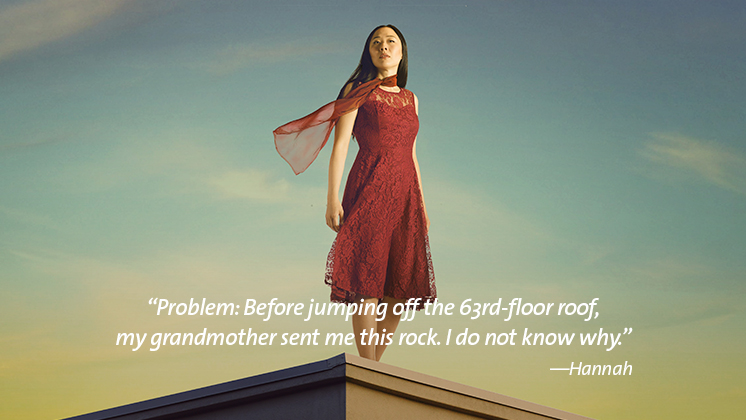 Hannah and the Dread Gazebo
A heart's desire and a suicide note
Hannah is two weeks away from becoming a board-certified neurologist when she receives a strange package from her grandmother, who may—or may not—have just ended her life in a most flamboyant fashion. The mystery leads Hannah and her family on a surreal, funny, heartbreaking adventure back to their roots in South and North Korea and the forbidden Demilitarized Zone that divides them. This startling new comedy—with guest appearances by the ghost of Kim Jong-Il, subway mystics and a talking tiger—twists together creation myths and family histories to explore what it means to walk the edge between cultures.
click here for more information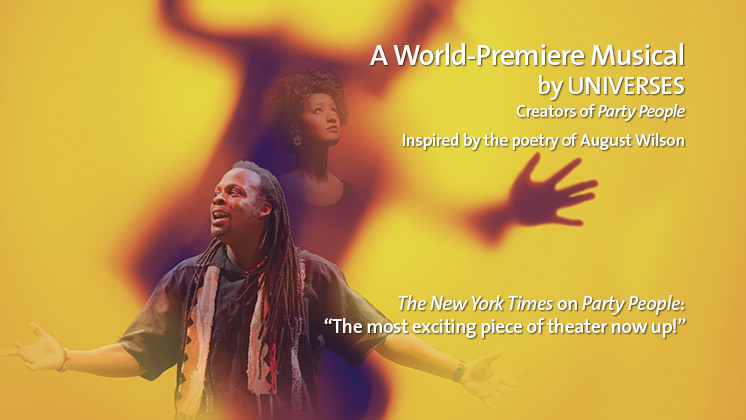 An American master's poetry comes to life
This high-energy, multimedia, music-filled theatrical experience explores the poetry of master playwright August Wilson in a one-of-a-kind production by UNIVERSES, one of the nation's leading ensembles. Granted access to Wilson's poetry catalogue, UNIVERSES blends it into a mythically modern story of a dying poet who leaves a mysterious box to his apprentice…with strict instructions to destroy it. Curious, the apprentice opens it, releasing terrors that tormented the master through his life. This world premiere fuses poetry, theatre, dance, and music to explore the reconstruction of collective memory, bringing Wilson's words to a new century and a new generation.
click here for more information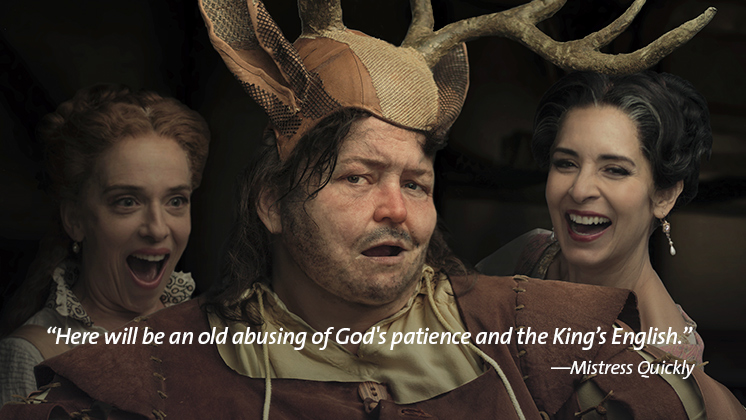 The Merry Wives of Windsor
Big-city guile meets small-town wiles
Sir John Falstaff—Prince Hal's amoral drinking buddy from the Henry IVs—and his entourage are wearing out their welcome in Windsor. The quiet little burg isn't big enough for his antics and appetites, especially when he sets his lecherous sights on Mistresses Page and Ford and their money. Meanwhile, Mistress Page's winsome daughter, Anne, is under romantic siege from several local admirers. It's a hilarious battle of wits as the merry wives and their neighbors go to town on Falstaff and try to make rubes of him and his city slickers. 
click here for more information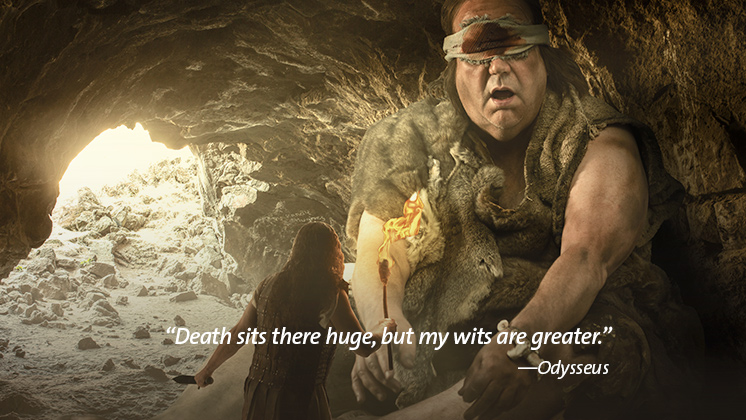 The hero's journey home
The Trojan War is over, but Odysseus has not returned. Back home, his wife Penelope, plagued by suitors, promises to remarry as soon as she has finished her husband's shroud—which she unravels every night. Meanwhile, Odysseus is stranded on islands, caught in storms, trapped by a Cyclops and a sorceress, and impeded by other monsters and gods. Will he ever make it home to his wife and fatherless son? Adapter and director Mary Zimmerman (Guys and Dolls, The White Snake) weaves her own spell on Homer's classic tale of adventure, trials and steadfast love.
click here for more information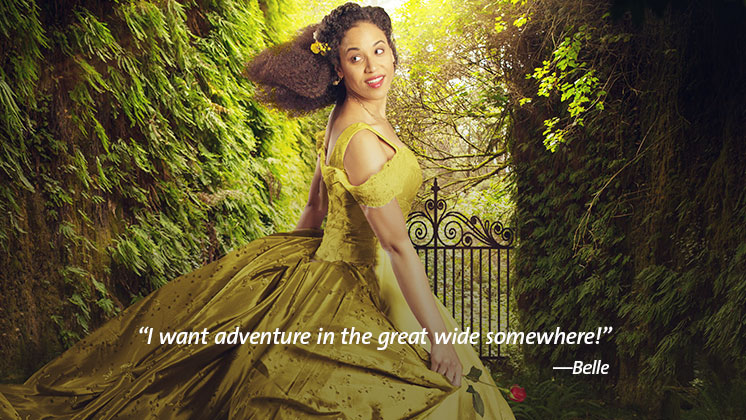 Disney's Beauty and the Beast
Learning to see with the eyes of the heart
Belle is lovely, but her bookishness and longing for a life beyond her provincial village set her apart from everyone she knows. Gaston, the town heartthrob, wants her because she's the most beautiful girl around. But when her father runs afoul of a terrifying beast—a cursed prince who must win a woman's love if he's ever to become human again—Belle embarks on a strange, bittersweet journey. Think you know the Disney musical? Think again. Expect originality, surprises and ingenuity in OSF's gorgeous and powerful new rendition.
click here for more information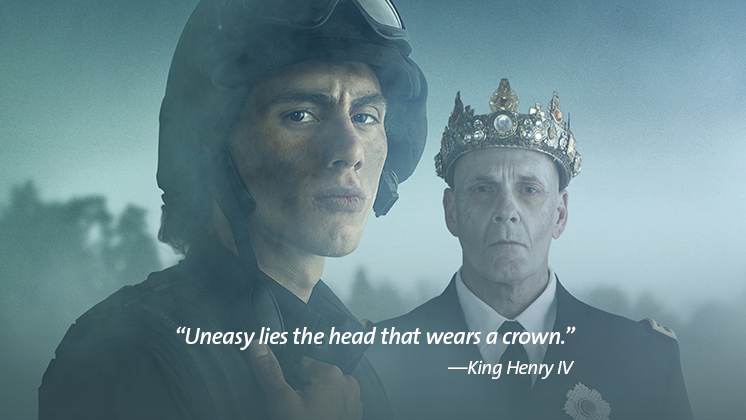 Armies at the gate
King Henry IV is not long for this world. And neither is his kingdom, swirling with conspiracies and threatened by armies advancing on two borders. Henry's son, Prince Hal, still doesn't seem up to the task of becoming king. And Hal's friend, the notorious Falstaff, looks forward to unleashing his own brand of anarchy when the old king dies and Hal assumes the throne. Shakespeare's tale of damaged friendships and hard choices, bridging the gap between the youthful abandon of Henry IV, Part One and the war-tempered Henry V, illuminates the making of a most unlikely monarch. 
click here for more information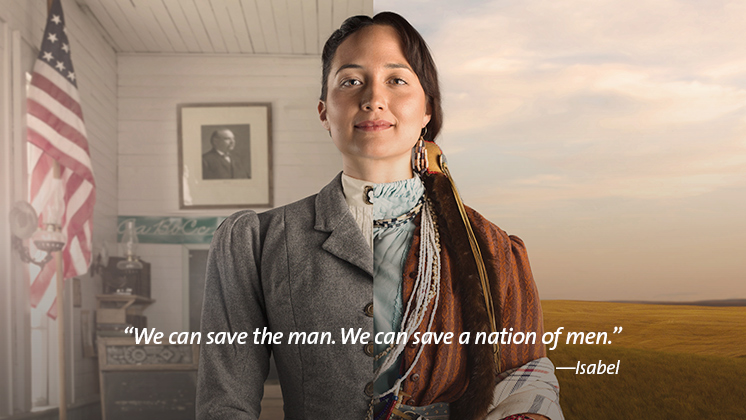 A sin to save a brother's life
Buffalo Bill's Wild West Show is in town holding auditions, and the regulars at the Stewed Prunes Saloon are hoping for a shot at stardom. But plans change when Momaday, a Pawnee teenager, is sentenced to hang for his forbidden love affair with an Irish-American girl. Captain Angelo, the presiding officer, won't budge . . . until he lays eyes on Momaday's sister, Isabel. This irreverent, subversive adaptation of Measure for Measure—described as "Blazing Saddles meets Shakespeare" and OSF's first play by a Native American writer—uses healthy doses of humor and music to illuminate the painful legacy of Indian boarding schools in the American West. 
click here for more information